On July 28, the "UAV Competing" Intelligent UAV clustering system challenge round in 2021 came to an end in Laishui, Hebei Province. Fastlab of Zhejiang University participated in this competition for the first time and won the third place in the subject 3.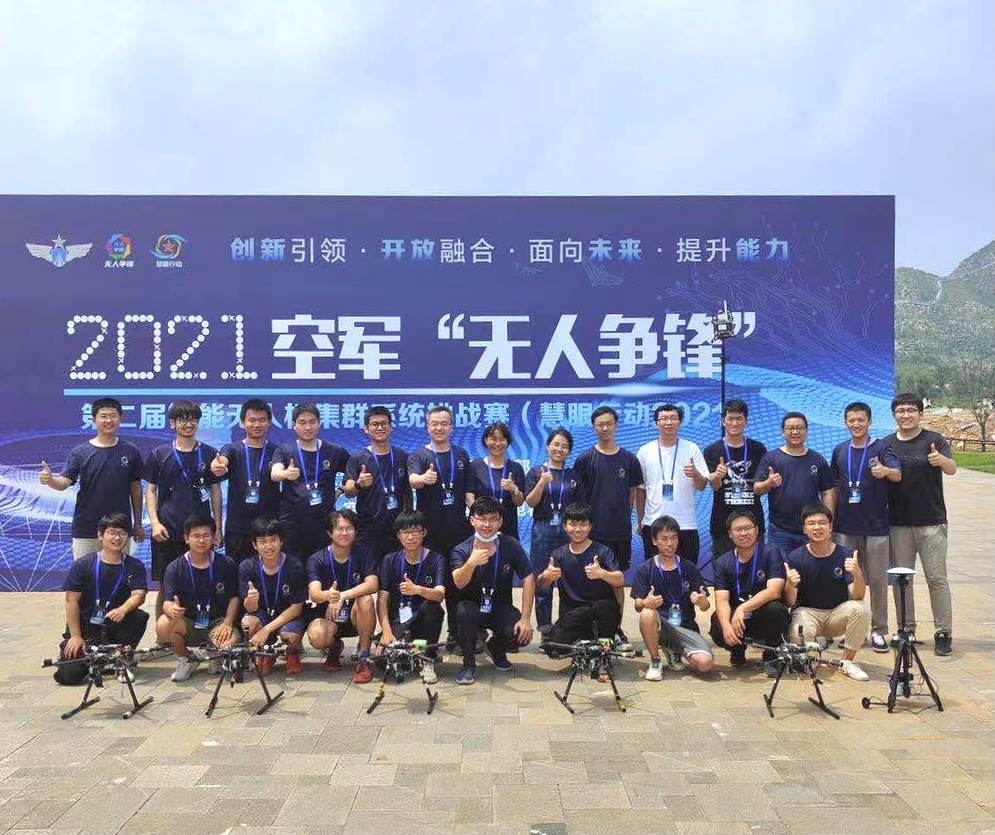 group photo
The competition began on July 18 and lasted for 10 days which consisted of two stages: Open Competition and Invitational Competition. 51 teams and more than 500 candidates from all walks of life. Five difficult subjects were set up in the preliminary competition : subject 1 (speed crossing), subject 2 (witnessed by the whole people), subject 3 (inseparable), subject 4 (air handshake) and subject 5 (peak duel – virtual and real flight). The teams of the fixed wing group and the non- fixed wing group, separately, competed more than 60 games, according to the rules.
Fastlab of Zhejiang University, relying on Xisaishan (Huzhou) base, together with Hangzhou Institute of Beijing University of Aeronautics and Astronautics, jointly established the Sea Hawk CSC team. In order to prepare for this competition, the students of Fastlab worked hard for two months. Under the hot weather, sun exposure and mosquito bites, they did outdoor experiments again and again.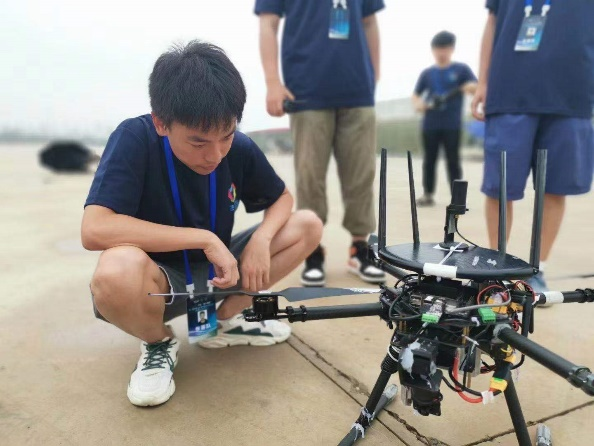 the outdoor experiments
After several rounds, via excellent technical strength and outstanding performance, Sea Hawk CSC team ranked the second place in semi-finals with 148 points and won the third place in the final. This is the first time Fastlab participated in this competition, and the result is impressive.